You

can find the BEST here
Inazo Organic Tomato
"A taste you have never experienced." Try our outstanding tomato to have new exciting eating experiences.
Inazo Organic Frozen Tomato
We have done every preparation for you. You can take the tomato out and immediately start cooking. Easily change the taste of your dishes to a new level.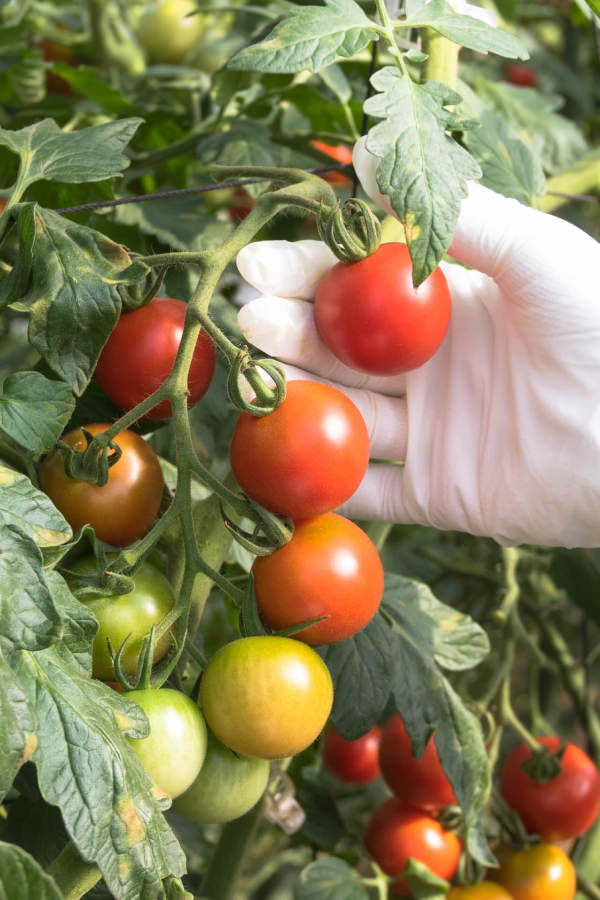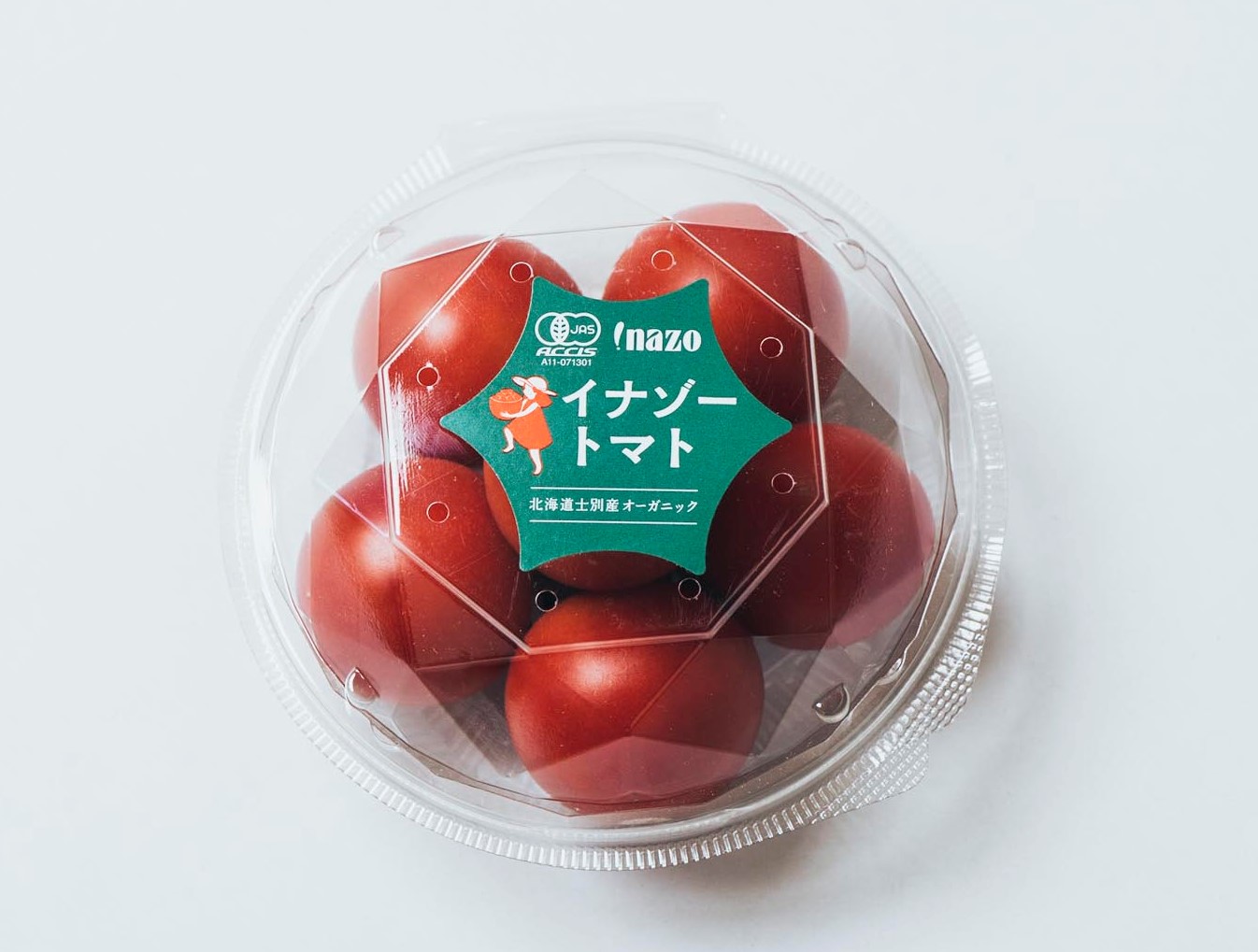 Inazo Organic Tomato Juice
A salt-free, preservative-free juice made only from Inazo tomatoes. Since we carried out the entire process at the farm facility, there is no compromise in taste.
Inazo Organic Tomato Juice (Clear)
You must have been fascinated by this crystal clear champagne gold liquid. This beautiful and elegant juice is made only from Inazo tomatoes. Enjoy its refreshing sweetness as a non-alcoholic cocktail.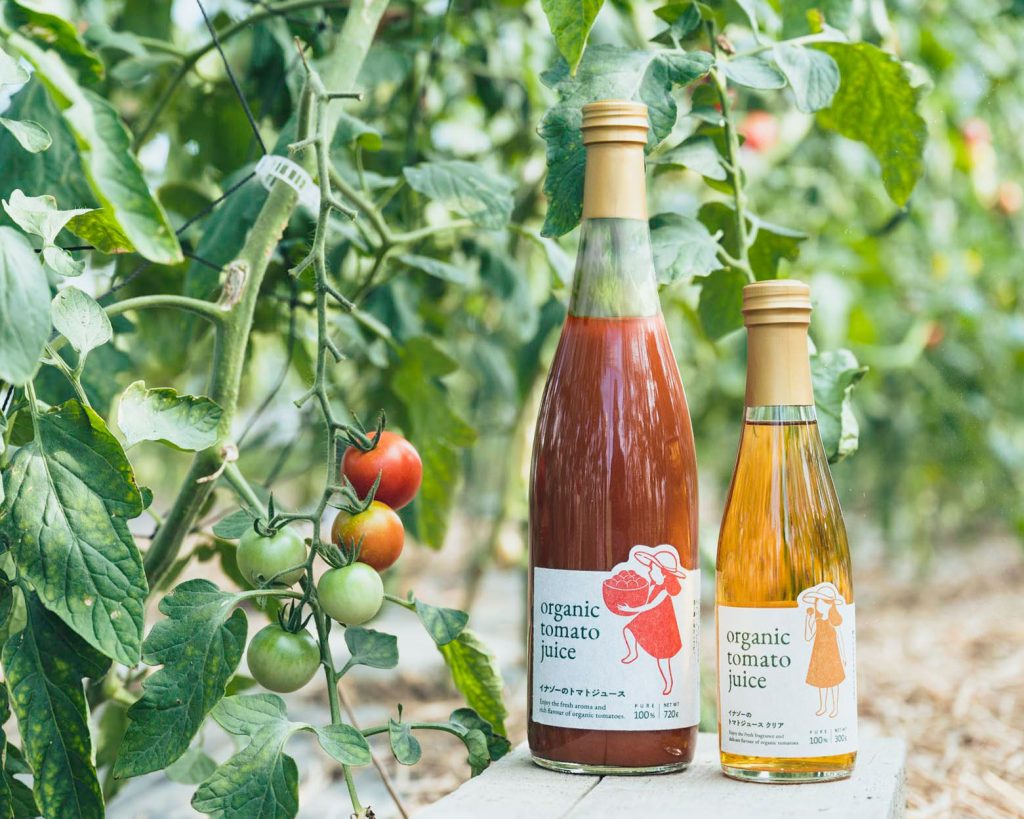 Why

Inazo Farm

From sowing to cropping, farming is a single yearly process. If we fail in this single challenge for some reason, there is no chance of recovering in the same year. Farming is a delicate job. Especially for small farms like us, the products require special care and effort.
To take care of the product until the very moment our customers receive them, we not only grow but also process and sell our products on our own. Because we are responsible for all of these works, it is possible to maximize the quality of the products.
Unlike ordinary farmers, we are proficient with digital technology, allowing us to provide smooth customer support online. Today, we have built deep bonds with our business partners all over Japan.
We believe that the most crucial thing in our work is establishing trust between our products and customers. That is, to make customers feel "a good product is always there."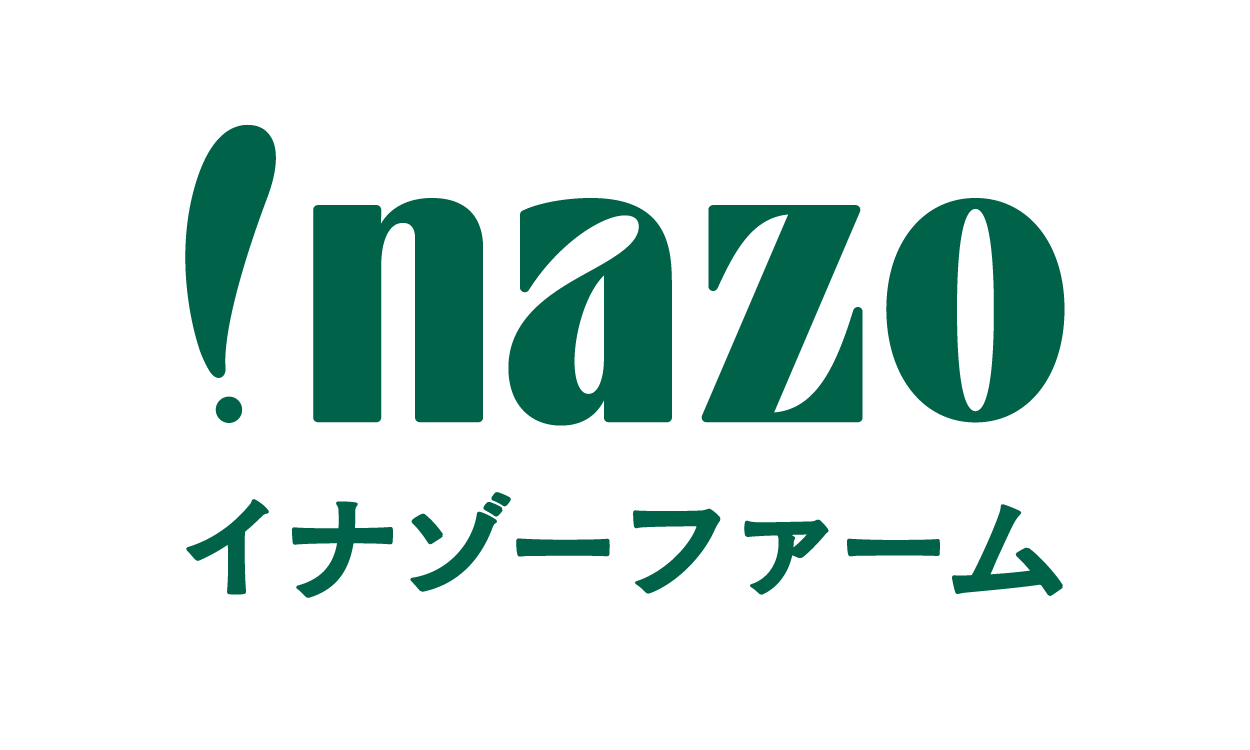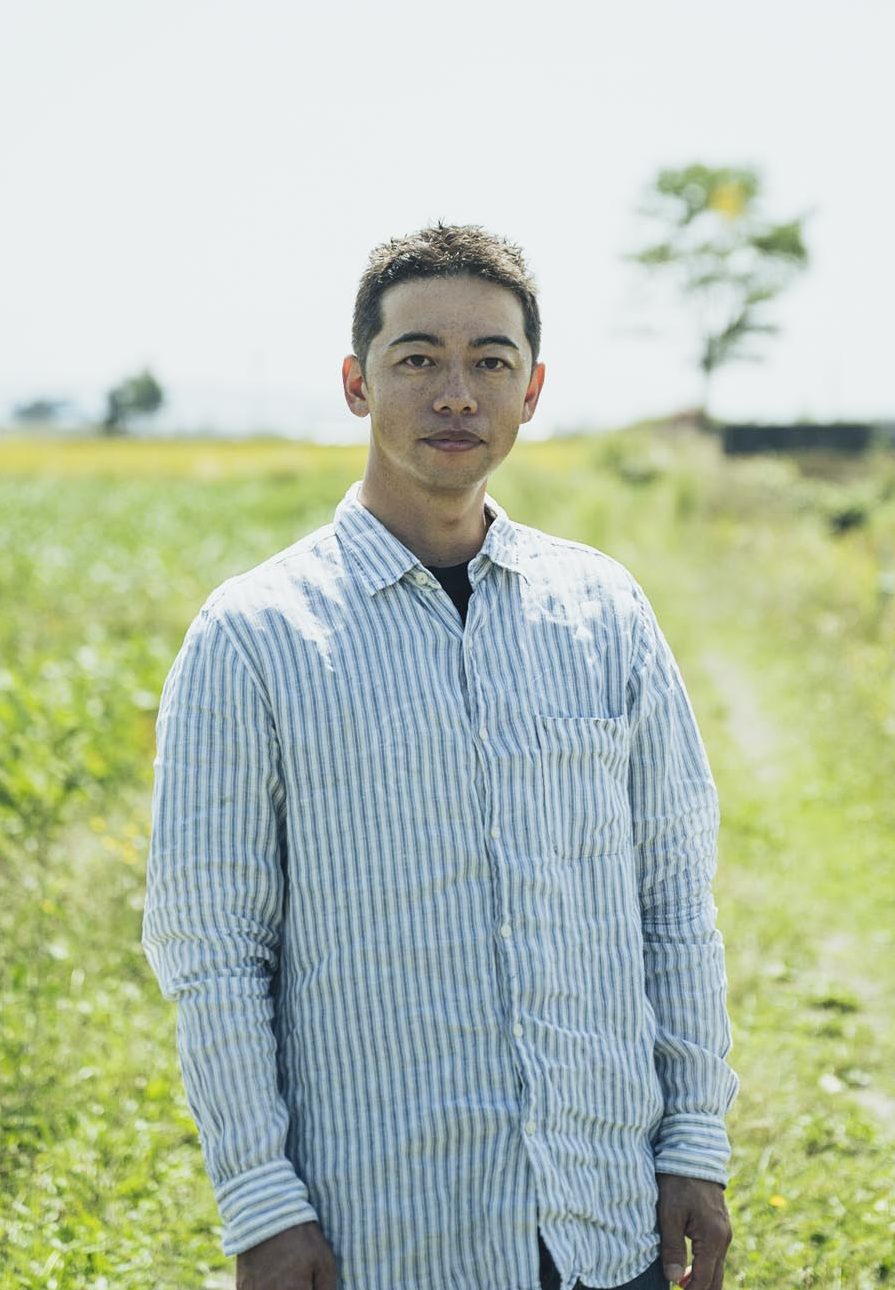 Toshiaki Tani
CEO / OWNER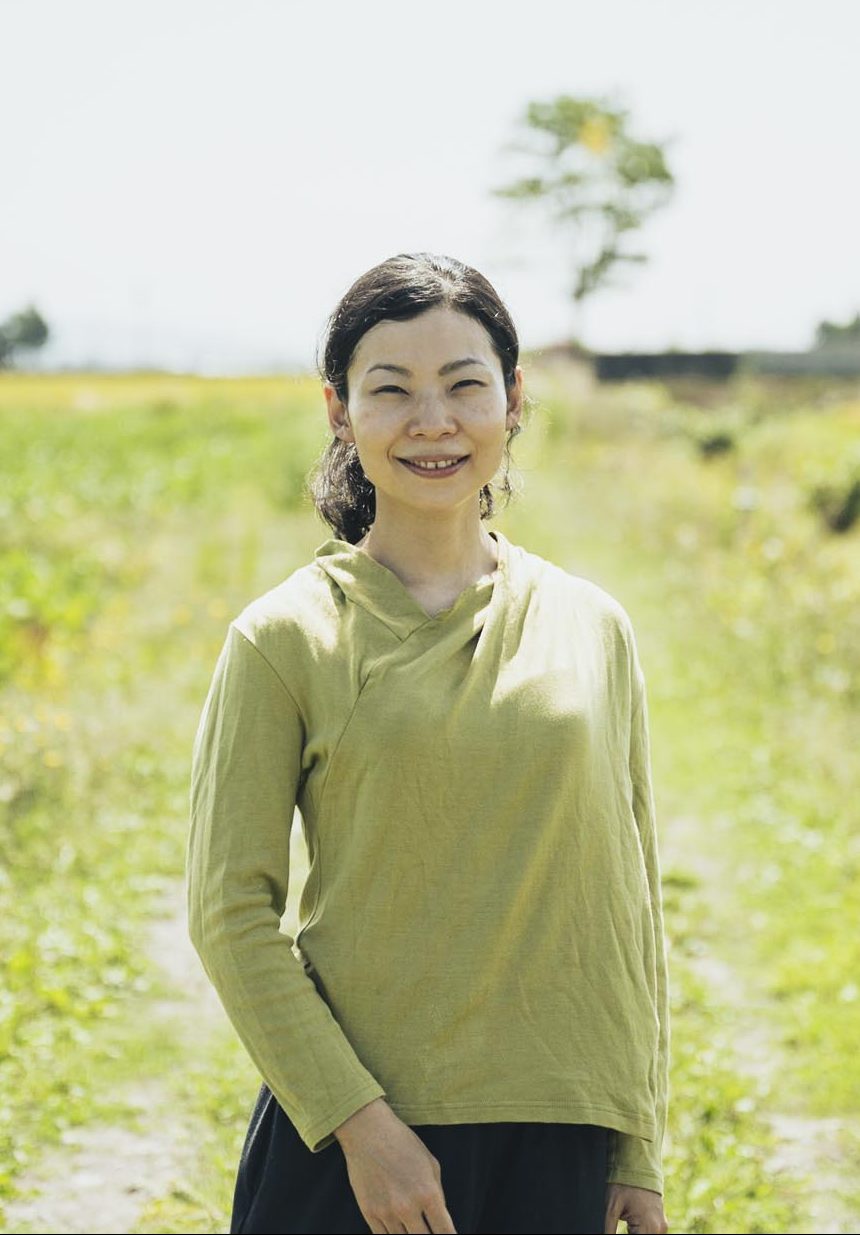 Reasons

to Choose Inazo Farm
We

Are Open to International Trade
Inazo Farm works actively on international trade. Our farm is a member of The Global Farmers / Fishermen / Foresters / Food Manufacturers Project (GFP). This project was established by the Ministry of Agriculture, Forestry, and Fisheries to support exporting goods from Japan.
Using this project, we have been trying to expand our business across the sea. We aim to establish an international relationship where our customers and us can trade securely and safely.
Our products are perfect for people who are attracted to Japanese brands but want some additional value. Create your distinctive brand with our unique and novel products!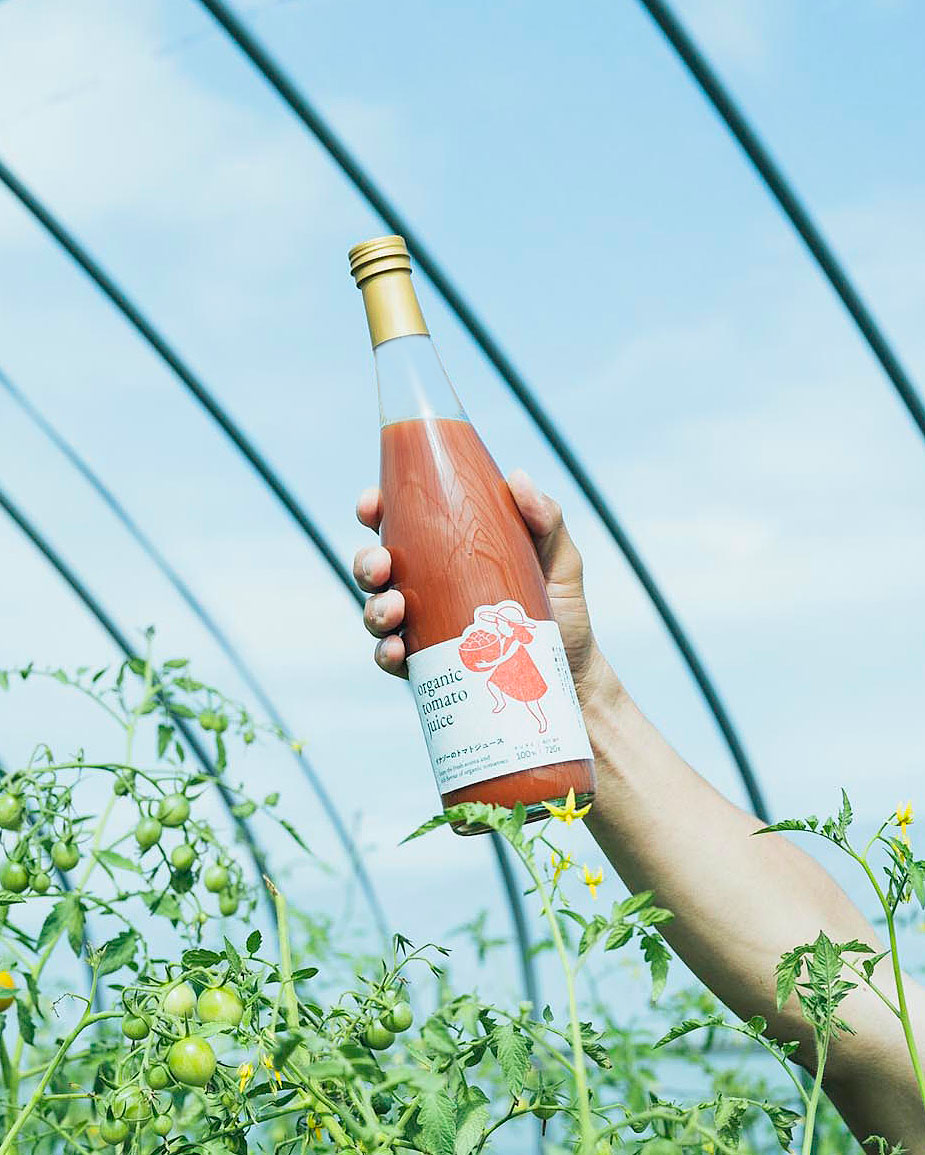 Make

International Trade Reliable and Trustful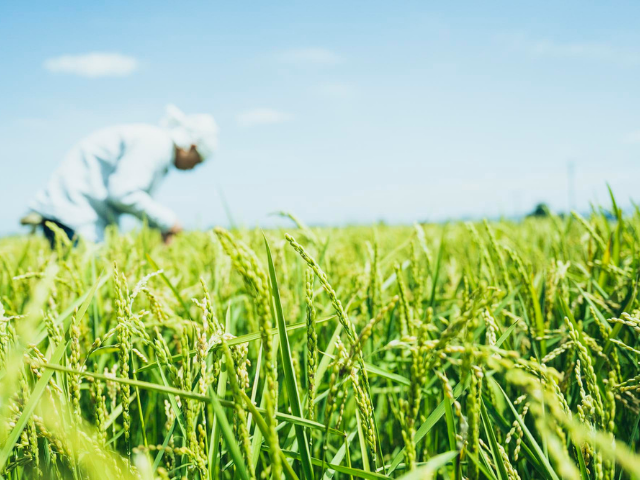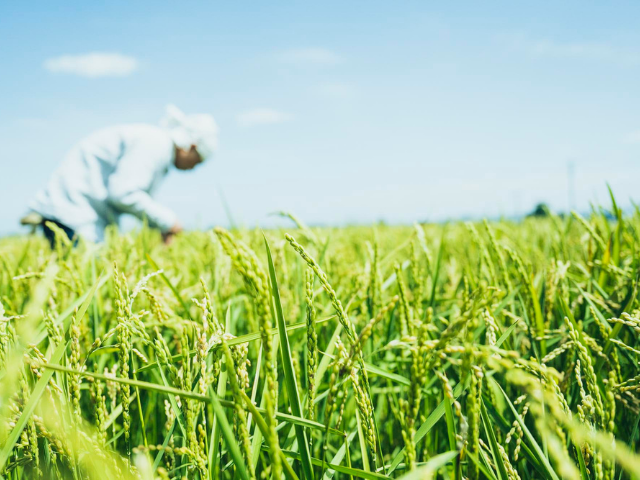 Security & Safety
We gladly respond to any concerns about delivering. Exportation is carried out by professionals, and we carefully supervise the products.
Know How
We have direct business experience with wholesalers, retailers, and restaurants. Since we have been involved in sales ourselves, we are familiar with practical issues about businesses and capable of supporting customers flexibly.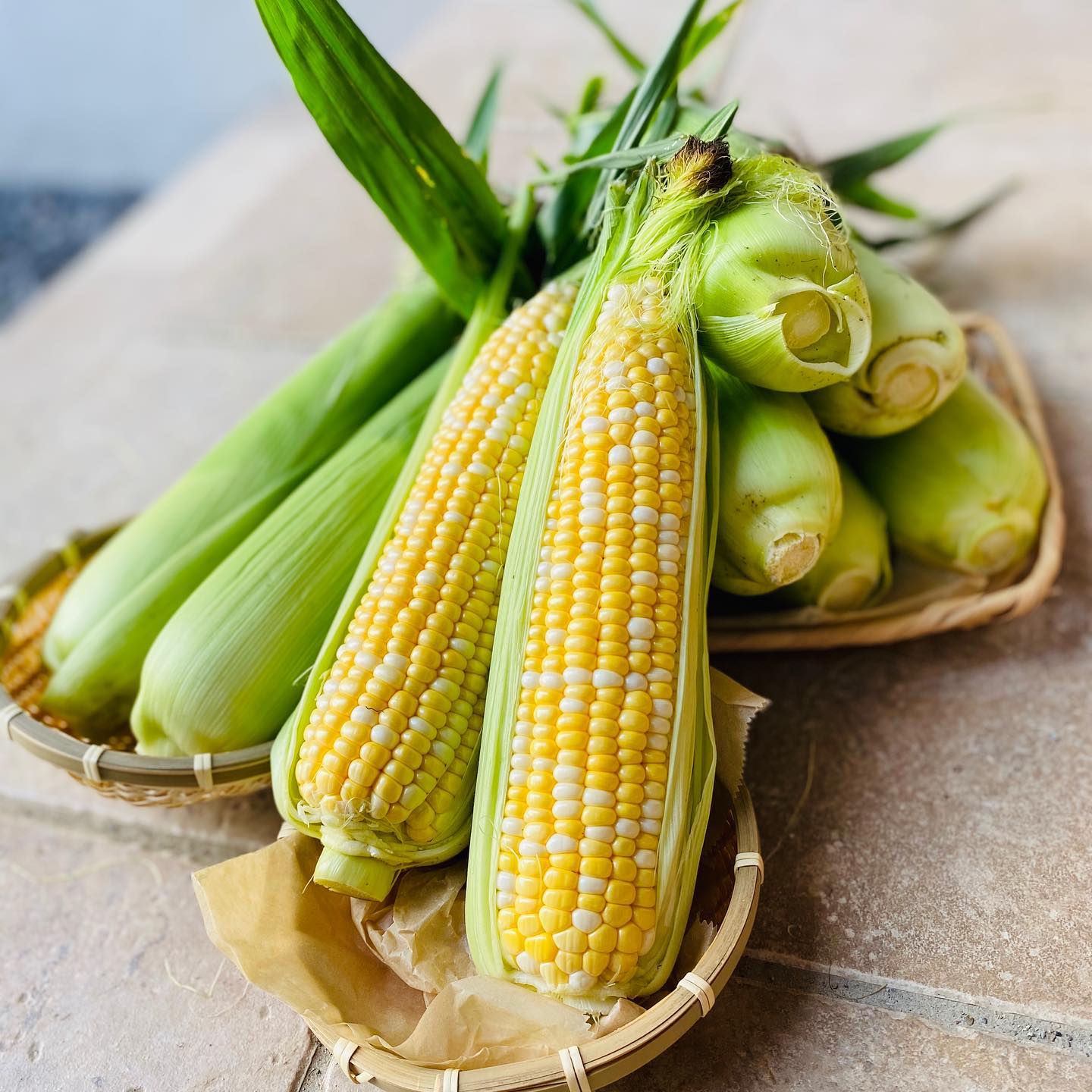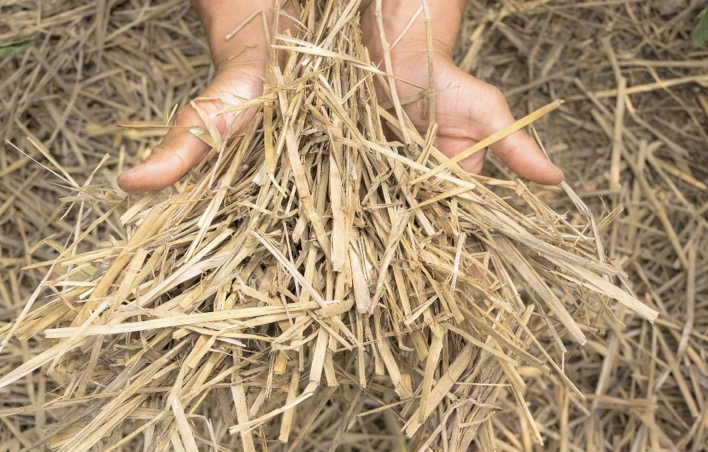 Communication
We are comfortable with using online communication technology. Unlike ordinary farmers, we work diligently to build online networks with our customers through creating rich websites and social media posts. We also use online meeting services to work with people worldwide.

Possibility

of Inazo Products
To help you understand more about the utility of our products, we will introduce some of our current transactions in Japan.
These actual voices from our business partners provide a rough idea of how you can incorporate our product into your business.
We are exploring new possibilities for our products every day. Please share your thoughts with us!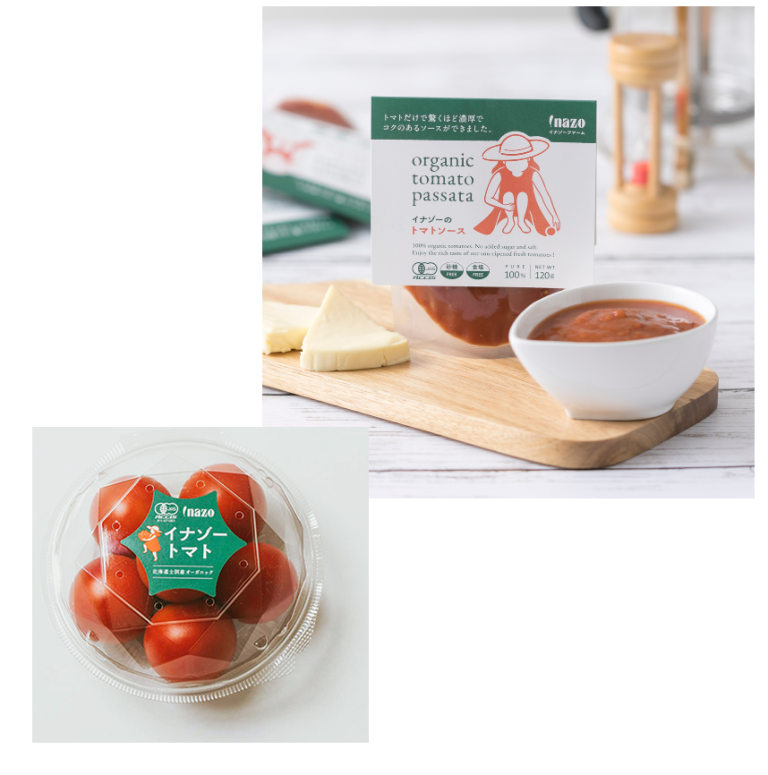 "Food Pavilion Sapore"
—Supermarket located at Mizuho, Nagoya & Atsuta, Nagoya—
Product Used: Inazo Organic Tomato, Inazo Organic Tomato Juice, Inazo Organic Tomato Sauce
Comment from Kazushi Hirase, Fruit & Vegetable Buyer
In the first and second years after the adoption, Inazo tomatoes successfully established a reputation among our customers.
Inazo tomato gives a great impression on our customers in the first bite in terms of taste, sweetness, size, and freshness.
I think the first bite decides everything. Most people buy Inazo tomato not because it is neither organic nor cheap but because delicious.
Regular customers who buy Inazo tomatoes always buy juice as well.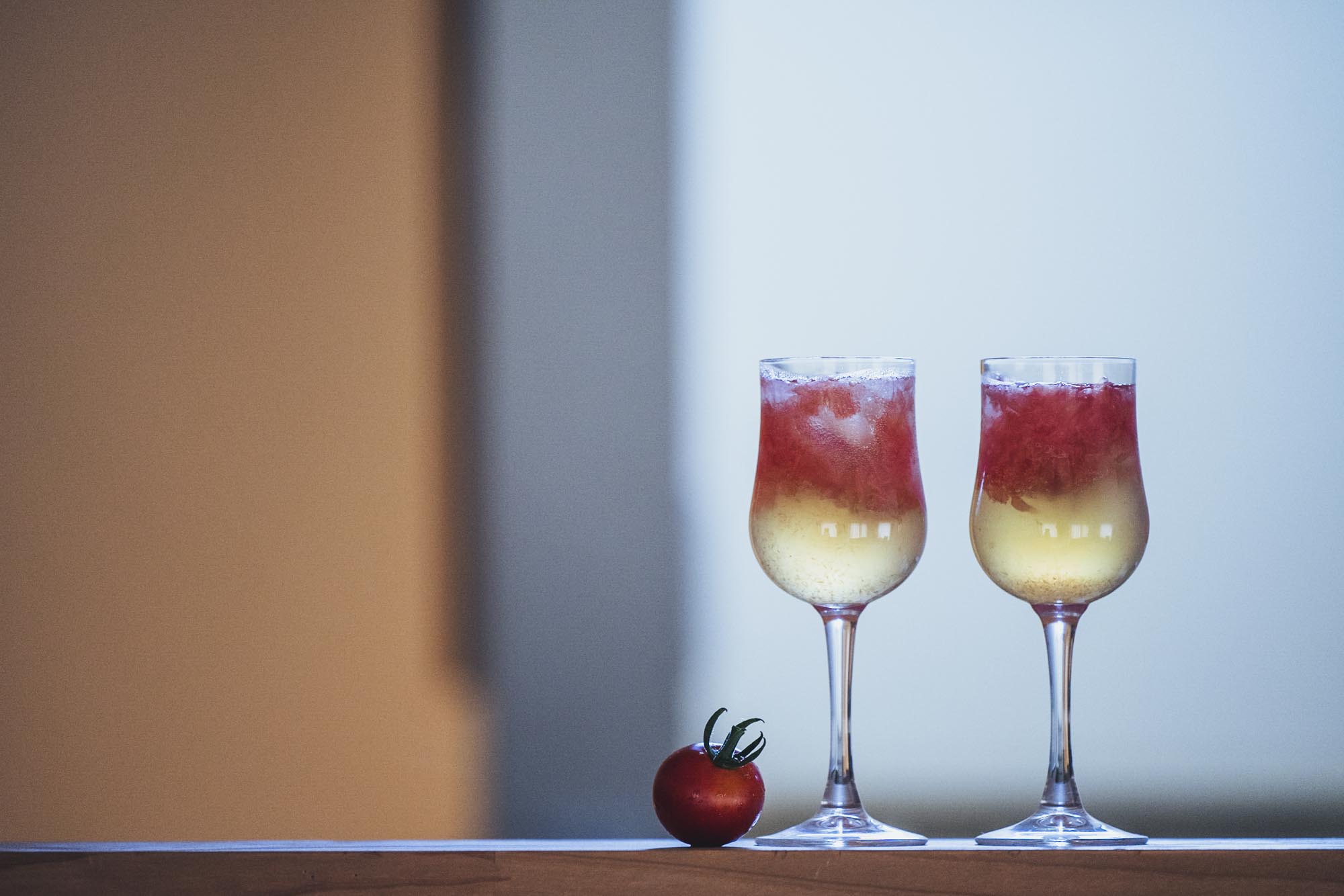 "Fratello Di Mikuni Kamikawa"
—Restaurant located at Kamikawa, Hokkaido—
Product Used:Inazo Organic Tomato Juice
Comment from Yoshitomo Miyamoto, Grand Chef
Tomato is the most popular vegetable in the world. And they are most commonly used in Italy.
As a chef at an Italian restaurant, I have certain feelings about tomatoes.
"Fratello di Mikuni" often serves Inazo's tomato juice for breakfast. Our customers are always surprised at its outstanding taste.
Inazo's tomato juice matches well with cooking too. It is rich in amino acids, the source of savoriness, and shows a strong presence on any plate.
Even the classic and simple combination of tomato and basil spaghetti has the power to make a surprising dish. Cooked seafood or spaghetti aglio e olio using Inazo's tomato will give a new experience to your taste buds.
Inazo's tomato juice is, without a doubt, the representative food of Hokkaido.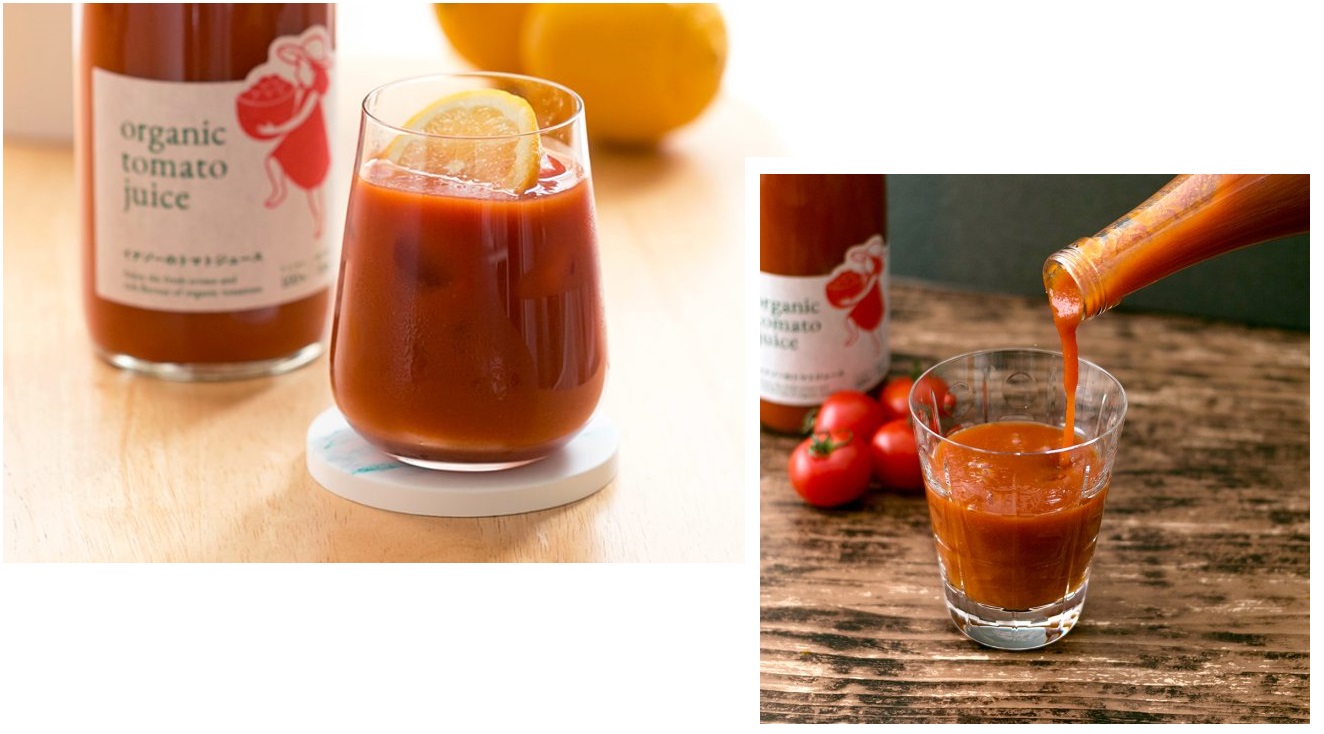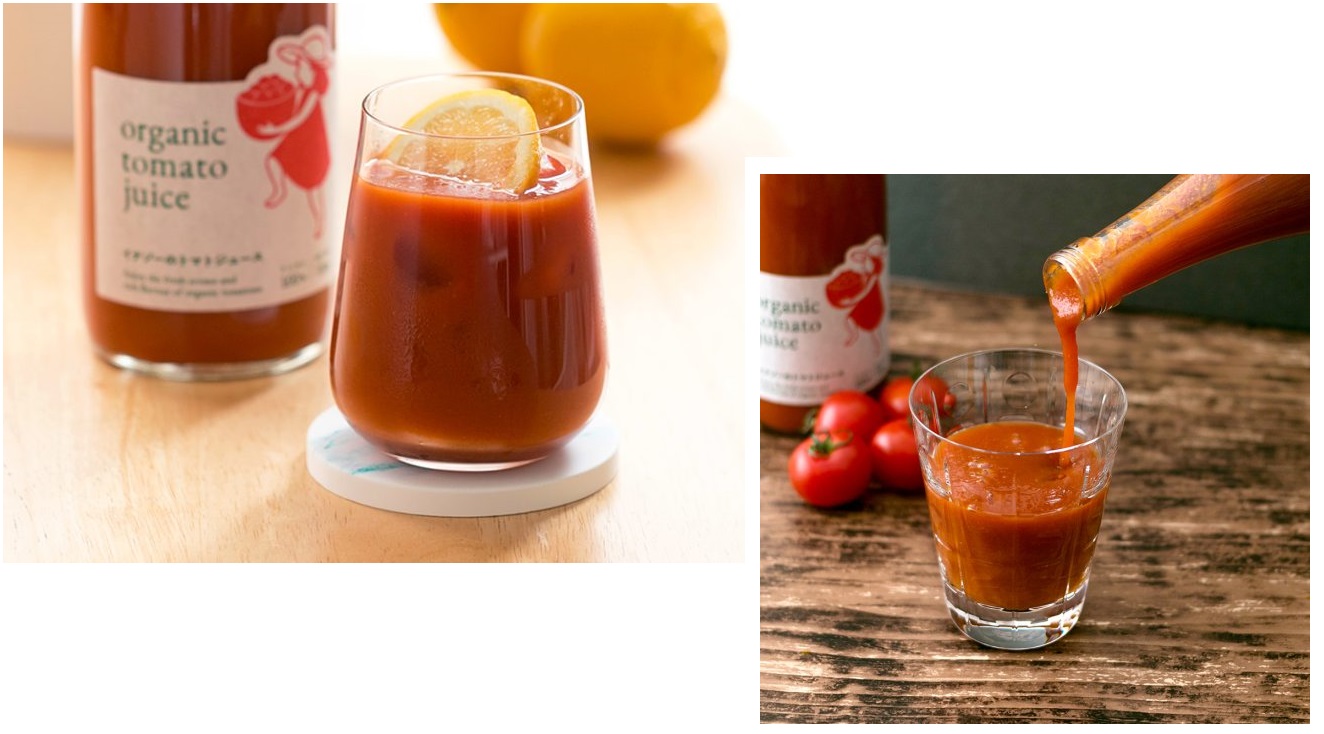 "Trattoria Dal Birbante Giocondo"
—Italian restaurant located at Minato City, Tokyo—
Product Used: Inazo Organic Tomato, Inazo Organic Frozen Tomato, Inazo Organic Juice
Comment from Yuuji Furukawa, Manager
I think the selection of tomatoes at an Italian restaurant shows their concept, values, and preference.
I discovered Inazo tomatoes when I could not feel satisfied with the quality of the tomatoes I bought from the wholesaler.
The more I ate Inazo tomatoes, the stronger my desire to know the depth of their taste. I could not stop imagining how I can use this tomato in our restaurant.
Among the dishes that come to my mind, there is one that links the most with my love of Italy. It is "Spaghetti Alla Checca": a traditional Roman summer pasta.
After repeated brushing-ups, with a combination of raw and frozen tomatoes, I finally made the best Spaghetti Alla Checca.
The texture, smell, strength of sweetness, acidity, and minerals, I think everything about Inazo tomato is well balanced in high standard.
Connect

with Us

We face tons of challenges.

However, we think of these challenges as our chance for growth.

We aim high we will become better and better.

That is Inazo Farm.
———————————————————
Contact Form